InvestigationOne letter and two numbers in the credits are synonymous with quality independent films. Ten years after its founding, this New York manufacturing and distribution company became important. Everywhere at Cannes this year, the A24 could get a consecration.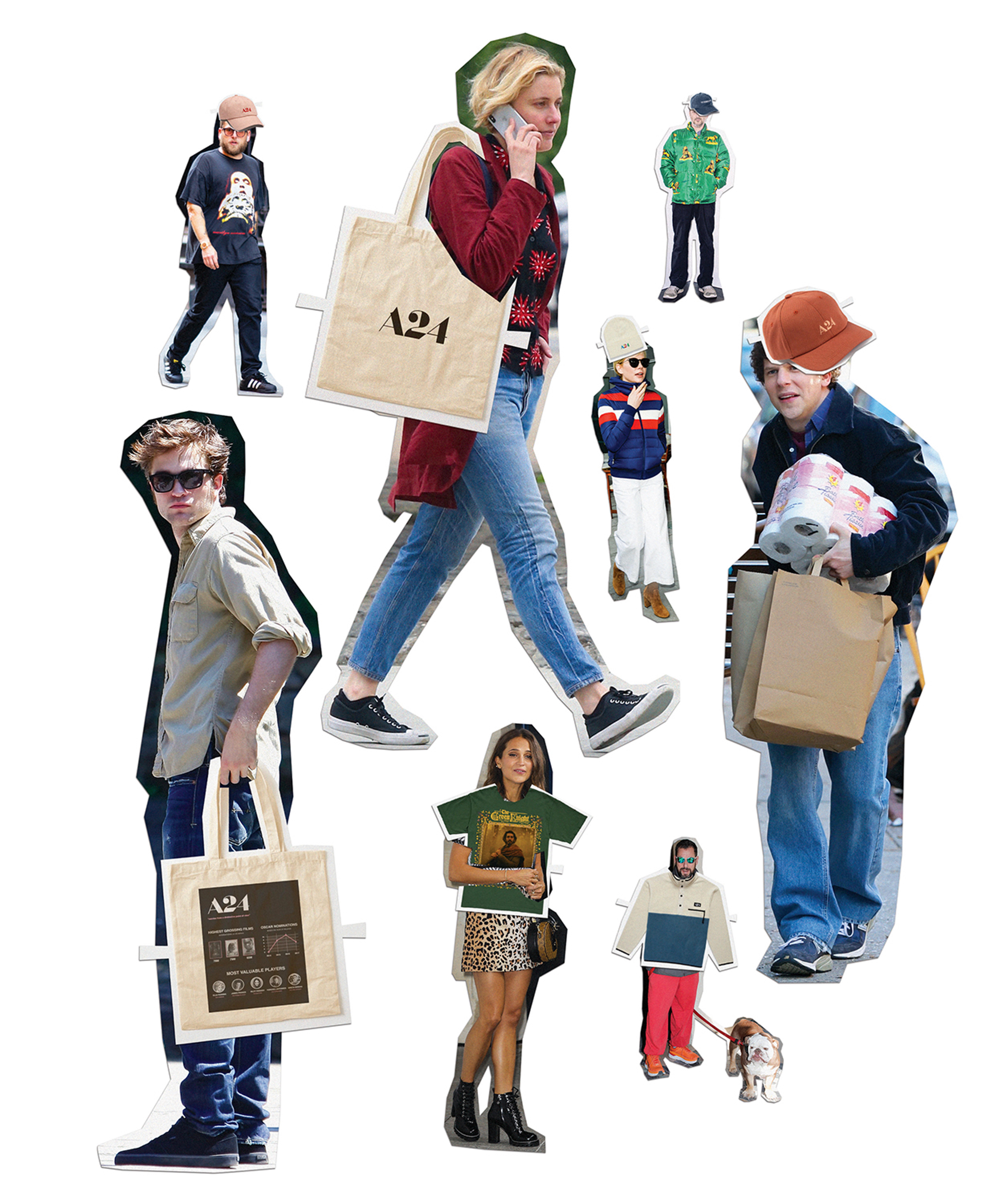 One morning in June 2012, in New York, Noah Sacco started a new job. The 25-year-old man was heading for an industrial building overlooking the West Side Highway, a highway along the Hudson River, west of Manhattan. Arriving in a small office, with a desk for any furniture, he found himself facing a wall covered in sheets of paper displaying various logo projects of his employer, A24, a small, newly created company of which he was the first employee.
A distribution company is like there are hundreds in American cinema and whose role is, once a film is shot, to offer the best possible exposure, to ensure that the theater programs it, that the festival selects it, that the promotional campaign tempts the audience, word of mouth is successful. .
David Fenkel, Daniel Katz and John Hodges, the founders, explained to Noah Sacco that the name A24 is the name of the highway that runs through Italy from west to east, from Rome to Teramo. A memory of a crazy trip. The thirty-year-old, who has cut their teeth in several areas of independent cinema and has convinced an Eldridge investment fund to help them get started, offers him to take care of development and acquisition, with the mission of finding films in search of a distributor.
Cannes, the culmination of a phenomenal year
Ten years later, Noah Sacco is no longer the only member of the A24 team. They are now about 150 worldwide. After several addresses in New York, the company signed a fifteen-year lease in October for 18,000 square meters of office space in the heart of the ultra-elegant Chelsea district. Since 2015, apart from distributing films, A24 produces them, financially supporting the project from initial idea to final editing. Between twelve and fifteen feature films per year, with a total budget of 70 million dollars.
To decorate their offices, as well as their places in Los Angeles and London, the two leaders (John Hodges has left the adventure, with no circumstances and reasons for this departure announced) can now count on the prizes collected over the years by all these films being distributed and produced. Seven Oscars and three Emmy Awards, plus a host of other awards from festivals around the world.
Will they return from the seventy-fifth edition of the Cannes Film Festival with prizes, even a Palme d'Or? It will be an ordination. While waiting for the winner, Saturday 28 May, studios will be everywhere at Croisette: two competing films (Stars during the dayby Claire Denis, dan Appearby Kelly Reichardt), three in the Directors' Fortnight (manby Alex Garland, Cute Pagesby Owen Kline, dan God's Creature, by Anna Rose Holmer and Saela Davis), one in Critics' Week, feature debut of actor Jesse Eisenberg, When You're Done Saving The World, screened at the opening, and UFOs, like the new series by Olivier Assayas, adapted from the 1996 film, Irma Vep (category unspecified), or the documentary about Jerry Lee Lewis by Ethan Coen, without his brother Joel, in special screenings.
You have 80.19% of this article left to read. The following is for customers only.
"Thinker. Food advocate. Incurable coffee enthusiast. Communicator. Proud student. Zombie buff. Tv fanatic. Extreme troublemaker."