JAKARTA, KOMPAS — The MotoGP race at the Pertamina Mandalika International Circuit, October 13-15, 2023, is considered by Marc Marquez to be very difficult for Honda riders. The track has a fluid character, with the edge of the tire being the dominant area to gain grip and traction in the corners, which will highlight the weaknesses of the RC213V motorcycle which is more solid on this type of track. stop and go. Therefore, Marquez does not hope to be able to repeat in Mandalika his performance in India and Japan.
"No. I would like to say yes, but India and here (Japan) are turning points stop and go where you can take risks when braking, in turns, and immediately straighten the bike to accelerate well. However, we will be heading towards Mandalika where we will have to use the edges of the tires to get grip and traction. In this area we have lost a lot of time. You can't do anything because you're living rotation" said Márquez.
The Repsol Honda Team rider was competitive in India and Japan, where he finished third in the sprint at the Buddh International Circuit, as well as third on the podium in the Motegi main event held under the rain. This performance highlights him because since the start of this season he has struggled to tame the RC213V. However, the six-time MotoGP champion knows very well that his bike is not yet competitive on all circuits.
Also read: Mandalika begins fierce Pecco-Martin battle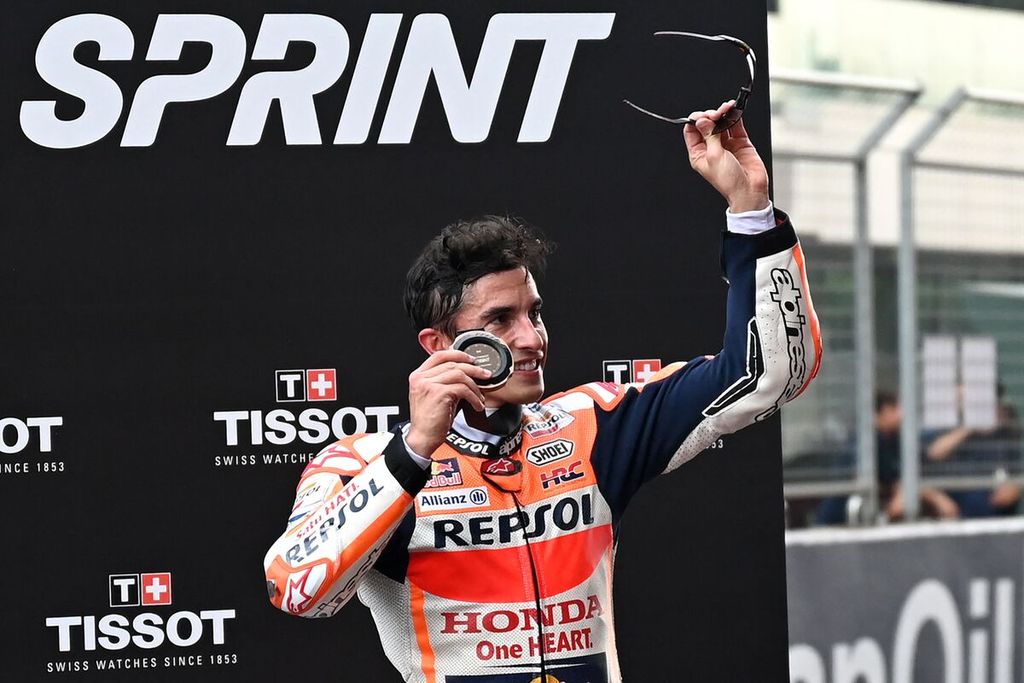 "I hope (to be competitive in Mandalika) I will do my best as usual, but it will be more difficult," Márquez said.
"Even if it is like this, we have to enjoy this moment. In India we had a good weekend, today and yesterday in the sprint race it was also good, we will see if we can continue like this until the end of the season," said Marquez, who found that the podium in Japan did him good.
Also read: The Bagnaia-Martin competition is heading to Mandalika
"Yes, it's very strange, you know, because the situation for me is not easy. However, my commitment is 100 percent, I am very grateful to Honda because they really support me. We have a very good relationship and that is very important. "My total commitment is there and I try 100 percent every time I'm on the track," Márquez said.
He also felt that the results in India and Japan had no influence on the situation he currently faces. The Spanish driver is currently in the spotlight as he is linked with Gresini Racing for next season.
I hope (competitive in Mandalika), I will do my best as usual, but it will be more difficult.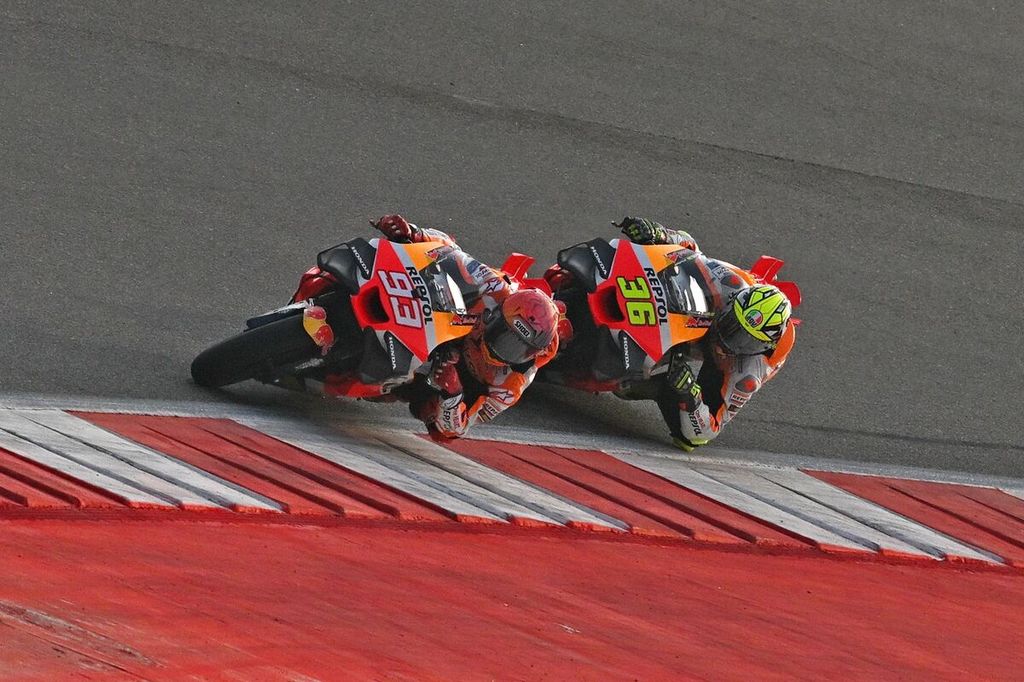 "No, today's podium or the results in India, Misano or Catalonia, I mean, I have a smart mentality and I know what to do, to do it one way or another. 'another one. However, yes, today's podium, you could call it a very romantic podium. "It's a lot of fun," Marquez said.
Márquez's response during the press conference was echoed by Ducati rider Francesco Bagnaia, in a joking context.
"Goodbye Honda," Bagnaia said.
Marquez immediately responded quickly.
"No why?" Marquez said, turning to Bagnaia and then laughing.
"Now is the time to embrace a motorcycle like Valentino," replied Pecco, who finished the press conference session in Motegi.
"Thinker. Food advocate. Incurable coffee enthusiast. Communicator. Proud student. Zombie buff. Tv fanatic. Extreme troublemaker."