Things are moving in India! – India's Computer Emergency Response Team (CERT-in), under the Ministry of Electronics and Information Technology, has issued a new directive. Therefore, exchangevirtual private network (VPN) providers and data centers need store their various user data for five years. The new guidelines will require them to collect important personal information from customers.
New directions for Indian exchange
Under the newly released directive, exchanges operating in India must retain their customer data. This concerns, among other things, customer name, ownership model, contact information and various other data.
Crypto exchanges and VPN service providers also need report every cyber incident. They must do this within six hours of the incident and submit the collected data to the authorities.
"When required by order/order of CERT-In, for the purpose of cyber incident countermeasures, protective and preventive actions related to cyber incidents, service providers/intermediaries/data centers/legal entities are mandated to take action or provide information or assistance for CERT-In. »

Quote from India's official directive
The new guidelines will go into effect on June 22. They can forced many VPN service providers and crypto platforms to shut down. Indeed, some rely heavily on privacy and do not collect or store important user data. They have to stop their operation.
>> Play it safe, register on the FTX crypto exchange reference (affiliate link) <
What is the interest for cryptocurrencies in India?
CERT-in says the new guidelines are aimed at helping them take action against cybercrimes. However, the data they ask the platform to store and send cause problems with respect to privacy user.
"Our government wants to control people's privacy and our constitution doesn't allow it. But to be honest, no one in India is very aware of personal data. »

Testimonials from disappointed users
Several stock exchange owners welcomed this move. They claim it will help bring tax evaders to justice.
"This is a good decision and helps crypto players to have a clear idea of ​​the data they are going to store. The data will help prosecute tax evaders and any crimes that use cryptocurrencies. »

Sathvik Vishwanath, CEO of Unocoin
At this stage, the application of this new rule is not very clear. No one knows if they will propose only on exchanges operating in India or also to foreign platforms which also offer their services to Indians. However, looking at the previous guidelines, this may apply to all providers.
Crypto regulation is active in the country
Indian Finance Minister Nirmala Sitharaman knows crypto and blockchain potential. The security issues around him were no secret to him either.
"Blockchain itself has enormous potential not only in the area of ​​payments, but also in many other areas (…) Our intention is in no way detrimental that (…) It can also be manipulated for less desirable purposes, whether to launder money or lead to the financing of terrorism. . »

Nirmala Sitharaman, Minister of Finance of India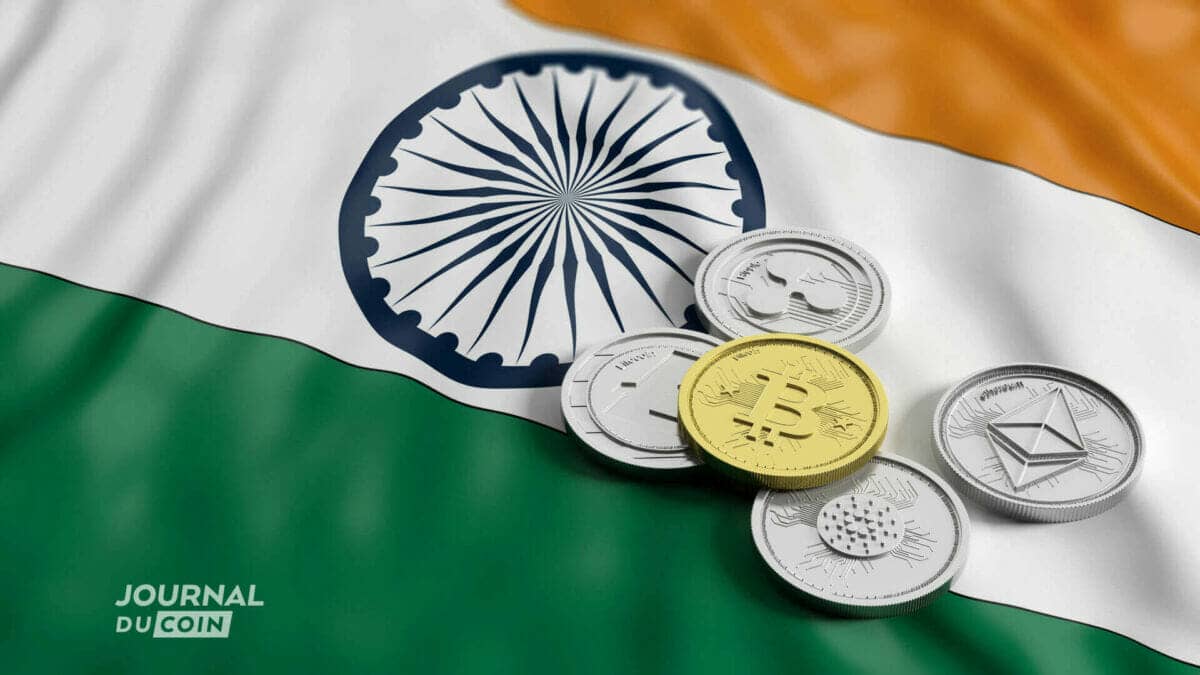 KYC processes and data need to be aligned with the guidelines of three entities: Reserve Bank Of India (RBI), Securities and Exchange Board of India (SEBI) and Department of Telecom (DoT). Crypto businesses must also designate a point of contact for CERTs.
Speaking at a public forum, Nirmala Sitharaman asked a "collective global action" for effective regulation of this dynamic technology.
"If there is impatience in this world, what do you do about crypto? I can understand his impatience, but I'm sorry, that's how it's going to be. »

Nirmala Sitharaman, Minister of Finance of India
The new guidelines on data collection come at an important time for cryptocurrencies in India. The country's regressive crypto tax policy has produced a strong one decrease in trading volume and user activity on Indian exchanges.
The firmness of this regulator in India leaves you speechless? Forget it ! Ilist without delay on the crypto benchmark platform FTX and take advantage of lifetime discounts on your trading fees (affiliate link, see terms on official website).
"Thinker. Food advocate. Incurable coffee enthusiast. Communicator. Proud student. Zombie buff. Tv fanatic. Extreme troublemaker."